We Take the Stress Out of Implant Restorations
Premium Implant Restorations
Our Implant AssistSM service makes it easy on the doctor and staff alike because we assist with…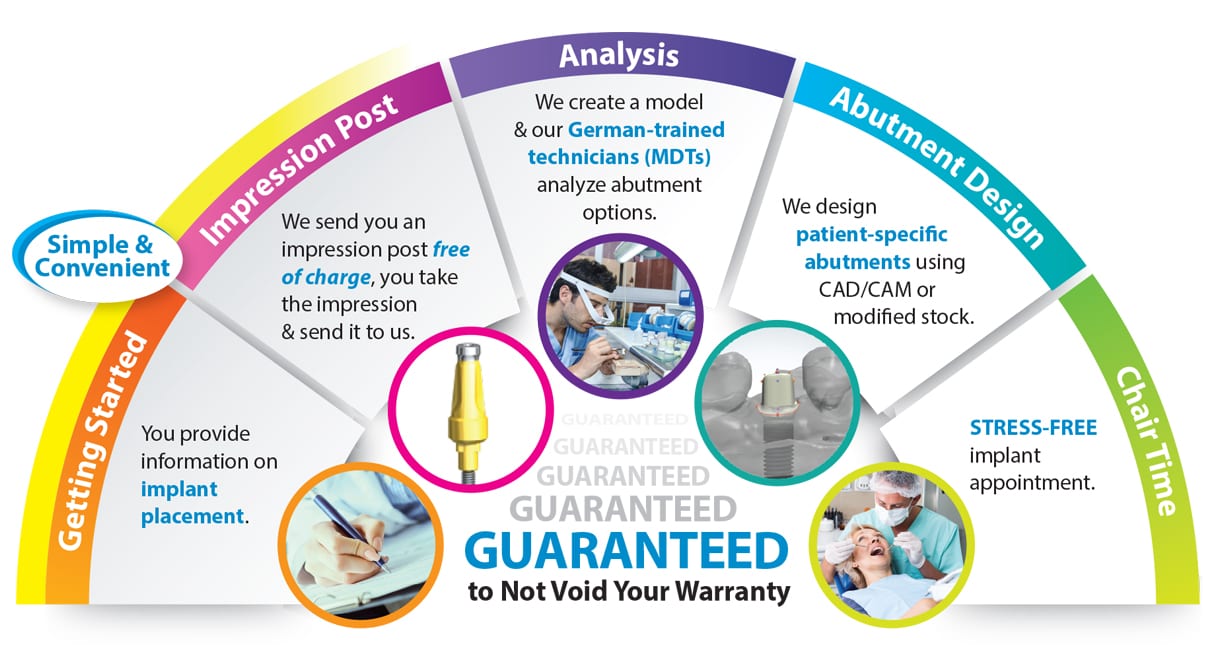 Education is the Key to Understanding
Take Advantage of Our Continuing Education Courses & Earn Credits
Meeting re-licensure requirements should be an easy way to build upon your knowledge and stay up to date with advances in materials technology and procedures.
As a leading implant specialty lab, we feel a responsibility to help dentists, dental assistants and administrative staff remain current with the latest trends, techniques and technologies related to restorative dentistry and dental surgery. That's why we offer continuing education (CE) courses on a regular basis, and in convenient locations.

Send us your implant case and we'll return your restoration in no time!
View upload instructions
Jesse & Frichtel Dental Labs accepts digital impression files from all major intraoral scanners. View your preferred scanner's digital protocols to send your file to our labs. We also accept files from the following scanners: Dental Wings Virtuo Vivo™, Straumann® CARES®, Planmeca Emerald™, E4D NEVO, Condor®, Adin VIZ®, and any other scanners capable of producing an open .STL file.