3 Reasons Why You Should Use Jesse & Frichtel Dental Labs
When it comes to implant cases, you have many choices.
The reasons you should choose us are proven and clear:
We use patient-specific materials.
We use custom CAD/CAM software to create abutments specifically designed for your patients' requirements. Although many labs use generic implant components that are less expensive than the ones we use, we believe that the price difference is worth it to you and your patients.  By exclusively using the components made by the implant manufacturer and having a 510(k) clearance from the U.S. Food and Drug Administration (FDA), we help you give your patients the best quality materials to help ensure a positive experience for everyone involved.
By exclusively employing components made by the implant manufacturers you use, we provide you and your patients with the highest probability of implant longevity. Because we use complete systems – from implant placement to impression post to abutment – we can assist you with extending implant life from 5 years to 20+ years.
Another advantage of using superior implant components is that, as people become increasingly mobile, it is easier for them to maintain or replace components wherever they might be in the world.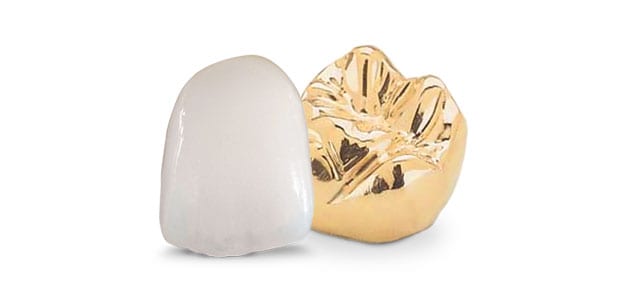 We manage your case.
Whether you're a dentist, dental assistant or front desk person, we know you're busy and it's hard to get the right parts for your impressions. After you send us the impression, we take it upon ourselves to make the implant and keep you informed of our progress every step of the way, just as we have done more than 150,000 times since 1994.
Our willingness to communicate allows you to set realistic expectations for your patients and keep your strong reputation intact.
The result is that we help you create an expanding group of loyal patients who recommend you to their families, friends and associates.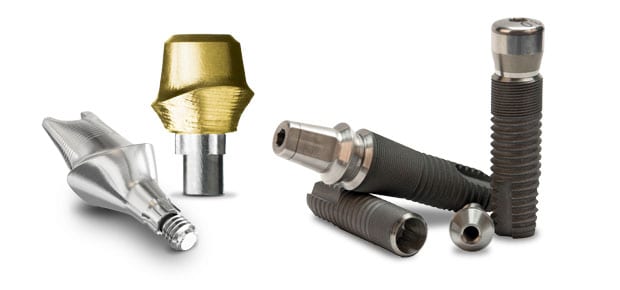 We apply superior craftsmanship to every case.
At Jesse & Frichtel, we use German-trained technicians to ensure that every implant, crown, bridge and denture we make conforms to specifications. We brought these skilled professionals to the United States when we were unable to find top talent within this country and we continue to bring from overseas younger technicians with superior skills.
What's more, we exclusively employ abutments from the implant manufacturers you use, giving you peace-of-mind that you're using complete systems to help maximize implant longevity.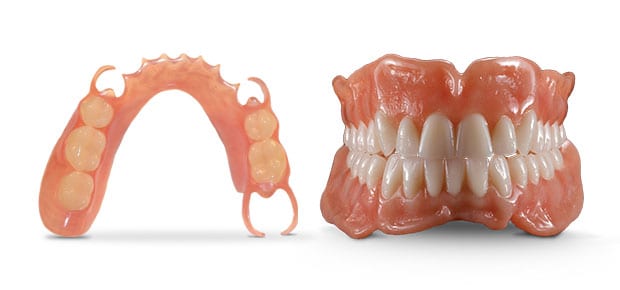 Send us your implant case and we'll return your restoration in no time!
Send a Case
Note: As states are lifting restrictions on dental procedures during the COVID-19 crisis, we wanted to let you know that we are open and very happy to get back to work and be here for you as you get back to business as well!
Starting on Monday, June 8th, we will resume pick-up and delivery with our drivers. The safety of our customers is our top priority. Our drivers will be adhering to the CDC recommended social distancing and sanitation practices as they complete pick-ups and deliveries. If you have any questions, please don't hesitate to reach out to Laura.
If you have any questions regarding the the reopening of our labs or our delivery policies and guidelines, contact us. We will continue to update you regularly on our website as more restrictions are lifted.
We appreciate your patience during this time, and are looking forward to partnering with you once again!
View upload instructions
Jesse & Frichtel Dental Labs accepts digital impression files from all major intraoral scanners. View your preferred scanner's digital protocols to send your file to our labs. We also accept files from the following scanners: Dental Wings Virtuo Vivo™, Straumann® CARES®, Planmeca Emerald™, E4D NEVO, Condor®, Adin VIZ®, and any other scanners capable of producing an open .STL file.